Some leadership infographics
I came across an interesting infographic on leadership on one of my teaching-oriented Facebook groups:
This resonated for me with the concepts of inspirational and instructional leadership models – where the leader is inspiring and motivating workers through more internal "soft" considerations rather than behavioralist target/reward external efficiency methods. It prompted me to reflect on how I provide for these needs with my students and with other teachers and even with the school leadership. I think that I am fairly good at building trust – but thinking about how I can improve on building the self-worth and perceived competence of others is a challenge for me to work on.
As I was searching for this infographic, I came across another post/sketchnote that I quite liked: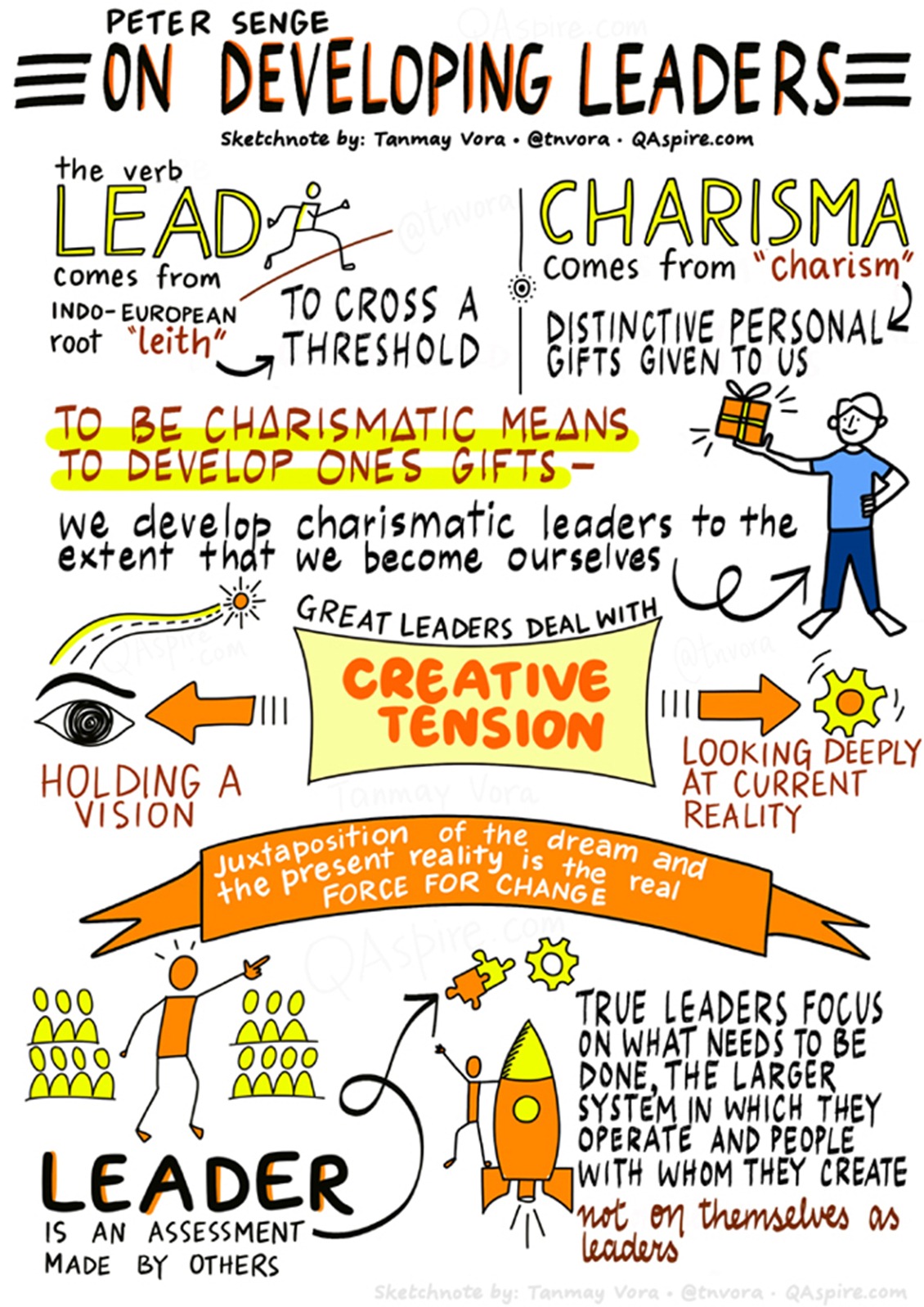 Since we are trying to develop ourselves as leaders and thinking of leaders as people who build leaders instead of followers, I found this pertinent. Being someone who can have a hard time seeing myself as a leader, and knowing others who have expressed a similar sentiment, I was especially taken by the notion that other people make the assessment about who is a leader. This was reinforced by reading Tamar Charney's (n.d.) A Quiet Leader is Still a Real Leader. So many different possibilities and views on leadership… and so little time to absorb them!
References
Charney, T. (n.d.). A quiet leader is still a real leader [Blog post]. In Quiet Revolution's Field Notes. Retrieved from https://www.quietrev.com/a-quiet-leader-is-still-a-real-leader/
Vora, T. (2015). Four basic human needs for engagement via Randy Conley [Image file]. Retrieved from http://www.qaspire.com/images/sketchnotes/21_HumanNeedsEngagement.jpg
Vora, T. (2018). Peter Senge: On developing leaders [Image file]. Retrieved from http://qaspire.com/wp-content/uploads/2018/11/94_Leadership_Senge_650px_thumb.jpg